June 28-29, 2019
The G20 Leaders' Fourteenth Summit was held in Osaka, Japan
President Xi Jinping attended and hosted the G20 Summit
For the seventh time in a row.
According to the official website news of the Osaka Summit
The summit focused on eight major themes
Global Economy, Trade and Investment, Innovation,
Employment, Environment and Energy, Women's Empowerment,
Sustainable Development and Universal Health
China as the world's second largest economy
For a long time to promote world economic growth
Improve global governance and response risk challenges
Made an important contribution
Play a constructive role in a responsible country
The rapid development of economic development
Driven foreign trade in various segments
China's products and technologies have already turn to be globally.
On the global environmental and energy issues
China has always attached great importance
In recent years, with the rapid development of environmental protection technology
More and more environmental protection equipments
Have been widely used in the world.
Among them, the equipments of Techase have been exported to
94 countries and regions.
Also includes the twenty country of this summit.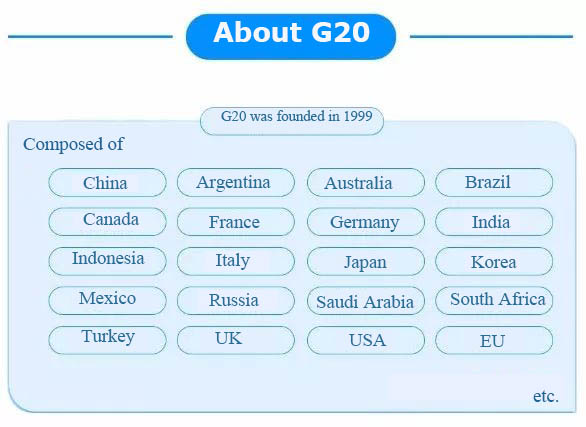 During the G20 summit
Let's take a look at the foreign case of Techase~
Foreign Case Collection
Wastewater Plant Projects in UK and Germany

Projects in USA and Australian

Projects in Mexico and Argentina

Projects in France and Indonesia

Projects in Belgium and China

Projects in Brazil and Italy

Projects in Russia and India

Projects in Canada and South Africa

Projects in Turkey and Japan

Projects in South Korea and Saudi Arabia

So much for the project case.
G20 summit is being held
Techase will keep pace with the country
Stick to the initial heart of environmental protection
Let more people understand China's environmental protection equipment
Efforts for environmental construction continuously